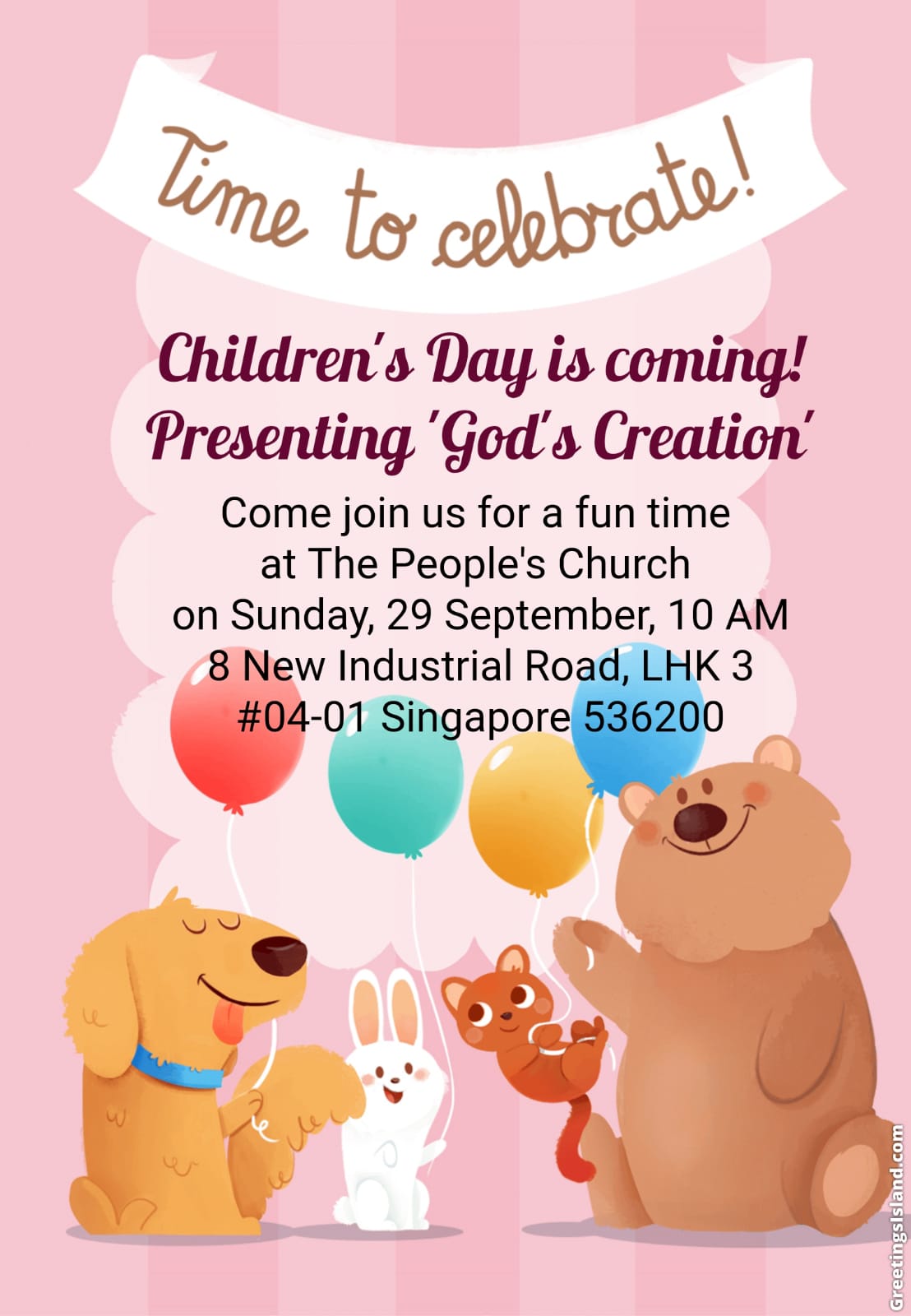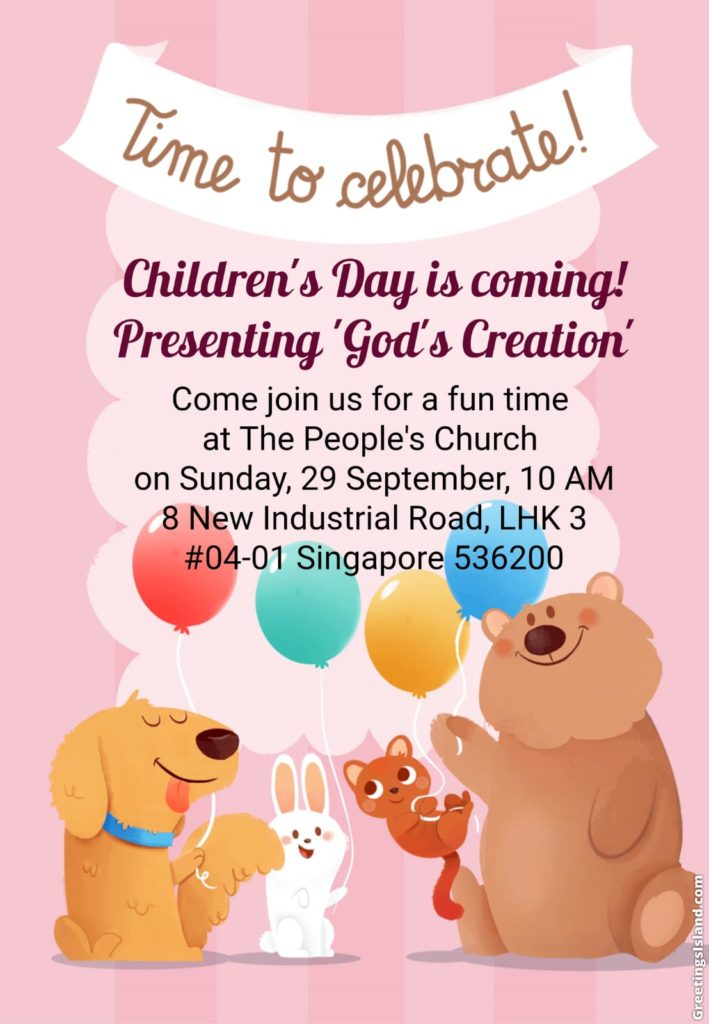 Date: Sunday, 29 September 2019
Time: Starts at 10am
Address/how to get there: Click here
Theme: God's Creation
About the event:
Bring your kids for a day of fun as we celebrate children's day!
Entry is free of charge but please note that no adults are allowed in the session. Rest assured that we will be fully staffed to take care of your children. Note that the special children day's Sunday School programme is for ages 5 to 12 years old only.
While your children are having fun, do join us for our Sunday sermon. Rev. Dr. Jameson Yeo will be sharing with us.
Members, please do register your family and friends with the church!
For more information, you can contact us by dropping us a message.