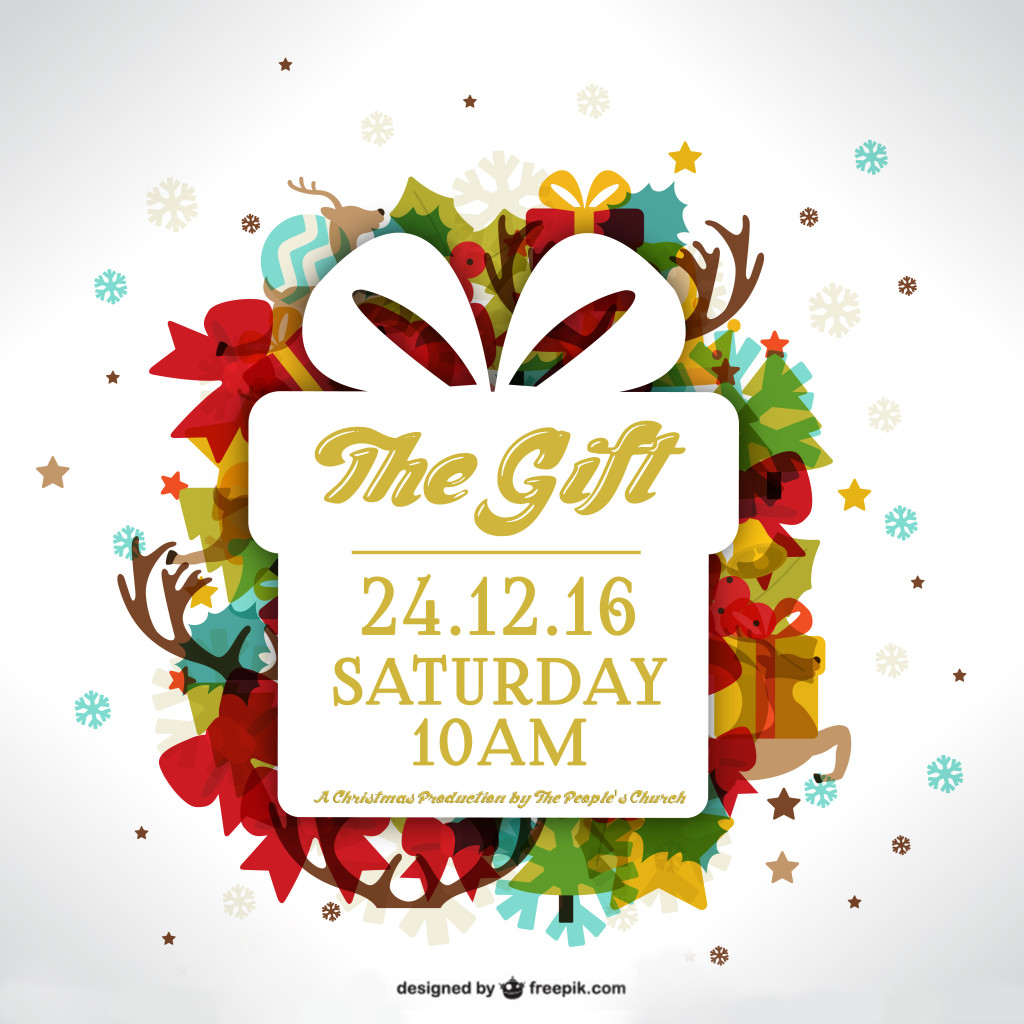 Date: Sat, December 24, 2016
Time: 10:00 AM – 12:00 PM SGT
This coming Christmas, the Heartbeat Youth Ministry of The People's Church invites you to a Christmas production titled, 'The Gift'.
The Gift tells the story of a teenage girl and her struggle with relationship issues, and how a father contemplates taking his life over his debt crisis but is miraculously saved by the power of prayer.
Registration is free, and lunch is provided. You are strongly encouraged to invite your friends & family for a blessed time and fellowship.
Click here to RSVP.